Whether you are suffering from addiction, an eating disorder, stress and anxiety, grief or depression, recovery looks different for every individual. As an Integrative Counsellor, I am trained to work in a variety of therapies that can be blended and utilised according to your specific needs.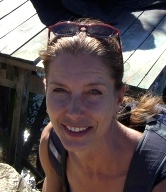 Anita James MA, PG Dip, Fdap (Accred), MBACP (Reg), ATSAC
In the early stages of our work, we may need to focus on practical change to help you address the presenting issue. Once practical steps have been taken, we will need to help you make the changes that will allow you to stay stopped. This means helping you to understand the underlying reasons for you having developed a problem that has become so unmanageable.
Through therapy, I can help you to understand how stress, anxiety or addiction can manifest and escalate in a person's life, how it effects the brain, the body and distorts your value system so that you feel you lose the person that you were. Recovery isn't just about regaining control over your behaviour, it is about recovering yourself, your integrity and your dignity.
Some of the theoretical models I use in my work include person-centred, humanistic counselling, which allows me to take a compassionate view of your experience of life in the present; psychodynamic counselling, which allows us to explore the past and its impact on you today; and Cognitive Behavioural Therapy, which allows us to identify and address unhelpful ways of thinking. In addition to having knowledge and experience in family therapy, couples counselling and extensive group work, I also use solution focused therapy and mindfulness to help people make positive changes in their lives.
To ensure that you will always be counselled in an environment that is safe, professional, confidential, non-judgmental and supportive, I practice according to the ethics and guidelines of the British Association for Counselling and Psychotherapy. (link to BACP)
My professional memberships include:
Accredited Member of the Federation of Drug and Alcohol Professionals.
Registered Member (accredited by the Professional Standards Authority for Health and Social Care) of the British Association. of Counsellors and Psychotherapists.
Member of the Association for the Treatment of Sexual Addiction and Compulsivity
Member of Specialist Treatment Organisation for the Prevention of Sexual Offending (STOPSO)
My qualifications include:
MA in Counselling and Psychotherapy.
Post-Graduate Advanced Diploma in Integrative Counselling and Psychotherapy.
Certificate in Counselling Theory – Person Centred.
Certificate in Counselling Skills – Person Centred.
Certificate in Counselling Skills – Psychodynamic.
Diploma in Counselling for Eating Disorders.
Diploma in Treating Sex Addiction.
My professional experience includes:
7 years experience on the Addiction Treatment Programme at the Priory Hospital Chelmsford, Essex.
6 years experience working with sex addicts, partners and groups at the Laurel Centre in Leamington Spa and London.
12 years experience of one-to-one counselling and psychotherapy in private practice